29 Jan

Spiced Cauliflower Rice

If you are looking to get more veggies in your diet or want to scale back on your carbohydrate intake for weight loss or stable blood sugars than you need to try cauliflower rice!

You can make cauliflower yourself by finely chopping a cauliflower head or you can just take advantage of crumbled cauliflower packets from the grocery store (like I do!) The trick for yummy cauliflower rice is to make sure it's infused with lots of flavour.

3/4 cup of cauliflower rice is about 20 calories and 2 grams of net carbs -whereas 3/4 cup of white basmati rice is 143 calories and about 30 grams of carbs.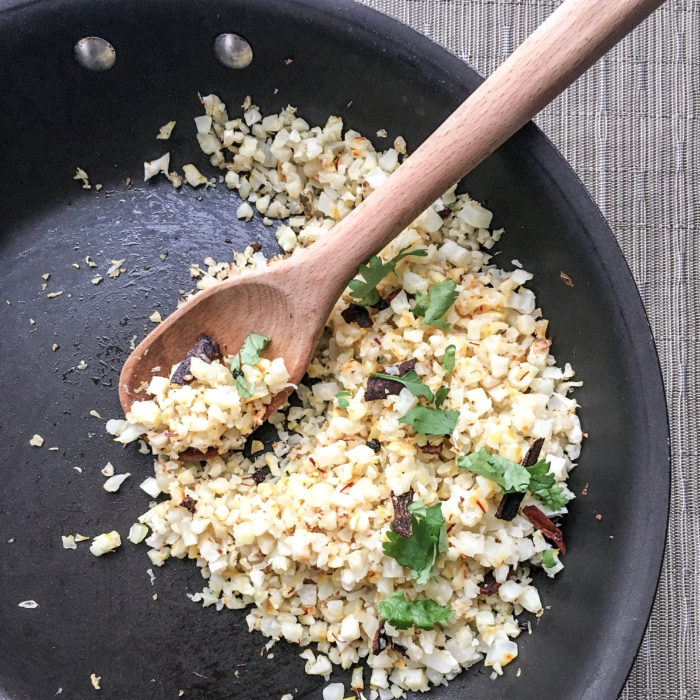 In a skillet heat ghee on medium to high heat, add spices and let spices simmer. Add cauliflower and sauté for a few minutes. Add a touch of salt. Once cauliflower has softened turn stove off and add saffron. Garnish with cilantro and Enjoy!