19 Oct

Low Carb Eggplant Sticks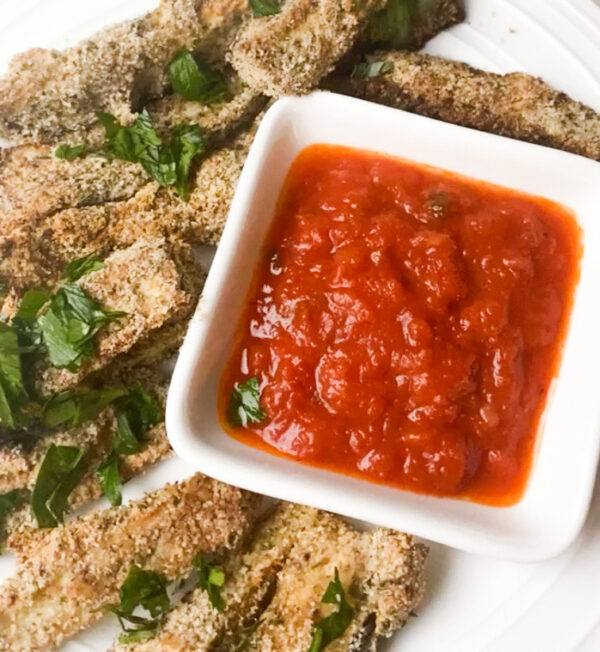 | | |
| --- | --- |
| | |
Slice the eggplant into thin slices. The thinner they are, the crispier they get!

Toss the eggplant slices in a bowl and season with salt, pepper and 1-2 tsp of olive oil. Set aside.

Prep the breading mixture in another bowl by adding almond flour, flax powder, grated parmesan, dried parsley, and garlic salt/your seasoning of choice.

In another bowl beat one 1 egg, or 1/2 cup of egg whites and set aside.

Take a few pieces of eggplant slices dip them into the egg batter and then into breading mix. Use a fork to help. Place the breaded eggplants on a baking tray or air fryer.

Once all the eggplants are ready bake in the oven at 400 for 15-20 min. I used the air fryer and it was ready in about 15 min.

Arrange eggplant slices on a plate and toss with fresh chopped parsley (optional but adds lots of flavour) and dip with your fave marinara sauce!