25 Apr

Veggie and Herb Quinoa Salad

If you are living with PCOS and insulin resistance, your nutrition is your first line of defense in managing your condition. Insulin, an all-powerful hormone, allows your cells to absorb glucose (sugar) from the foods you eat. With insulin resistance your cells aren't able to properly use the insulin your body makes. Adding in nutrients that support the health of our cells is key. This quinoa salad is the perfect combination of protein, fibre, vitamin, minerals & antioxidants that support your cellular health – and most importantly tastes good too!

Here is what you need: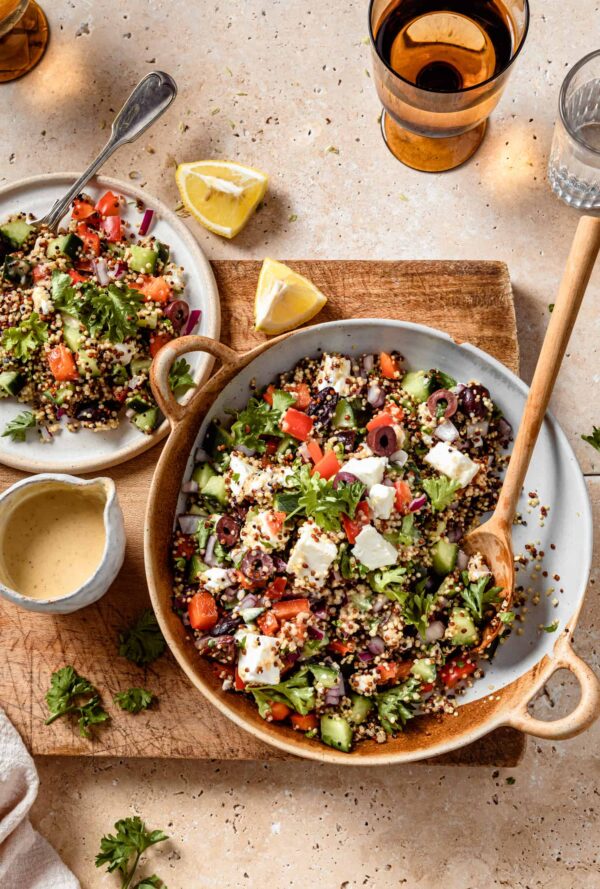 | | |
| --- | --- |
| | |
In a medium bowl, add in chopped veggies and herbs, toss in cooked quinoa. Sprinkle in pumpkin seeds and feta cheese (if using).

In a small bowl prepare the dressing, whisk until combined. Taste and adjust the seasoning to your liking. If you didn't add any feta you may need to add more salt.

Pour over quinoa salad, stop to mix halfway then add the remaining dressing or however much you need.

Cover and place in fridge for at least 30 min so flavours can combine. This will last in the fridge for up to 5 days. Enjoy!