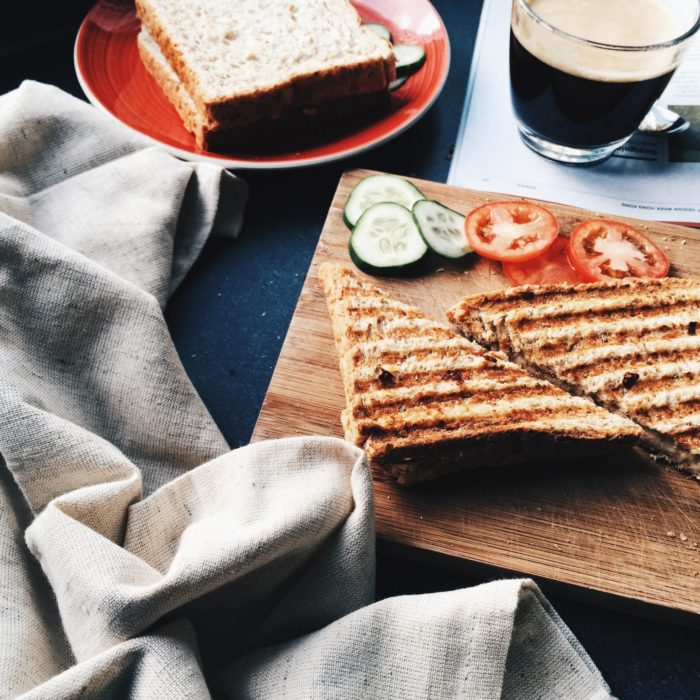 10 Mar

Healthy Twists on Old Classics


A sandwich is a popular choice for midday meals they are quick and a portable way to stay fueled. To make your sandwich work for you and your health goals, here are some healthy twits on some great classics.

Peanut butter and jelly:

This is a great choice – nut butter is a great source of healthy fat, fiber, and lean protein. Just make sure you choose all-natural nut butter – you don't want any added sugar, salt or additives. In place of jelly, add fruit such as a sliced banana or apple for some wholesome sweetness.

Tuna sandwich –making some small tweaks to this staple will really deliver protein and vitamins. Stick to a light chunk tuna – Albacore tuna is a larger fish so it has more mercury levels than the smaller tuna such as Skipjack, which is used in chunk light canned tuna. Choose tuna that is packed in water as opposed to oil. For a serving size try to stick to ½ a can or 3 ounces of tuna and add in about ½ cup of chopped veggies such as celery, shredded carrots, peppers, and onions. In place of mayo add 1 tbsp of low-fat Greek yogurt – the richness of Greek yogurt will hold everything in place and for some extra creaminess mix in 1 tbsp. of mashed avocado. Adding naturally fat and calorie free condiments such as mustard will really boost the flavor.

Grilled cheese: Next time you are whipping up a delicious grilled cheese sandwich try adding 1 ounce of your favorite cheese and about ¼ of an avocado – avocado is a great replacement for cheese since it delivers on creaminess and richness. Plus avocados are rich in vitamins, fiber, and healthy fat so giving your grilled cheese a nutritional boost. Instead of using ketchup to dip your grilled cheese in consider swapping in your favorite salsa – this will boost flavor and count as a vegetable.

Bagel and cream cheese: a convenient and favorite breakfast option that doesn't give you much besides empty calories and saturated fat. Next time you are making a quick stop for your morning caffeine fix to nix the bagel and choose a breakfast egg sandwich on an English muffin. An English muffin is less dense than a bagel because of the air pockets. To watch extra calories and sodium with this choice choose either the cheese or the meat and not both.