24 Aug

Healthy Banana Snack

The amount of questions I get on eating bananas and balancing blood sugars is bananas! The answer is yes you can! And the key to controlling blood sugar spikes is to pair your banana with fat, protein and fibre. When we eat carbs "naked" without fat, protein or fibre it turns to glucose (sugar) fairly quick so not ideal if you are managing insulin and blood sugars. By adding fibre, fat and protein to your carbs it slows down the way carbs are digested and how sugar is released in your body.

This 2 min snack/treat is super delicious and will help keep your blood sugars in check while also keeping you full for longer.

Here's what you'll need: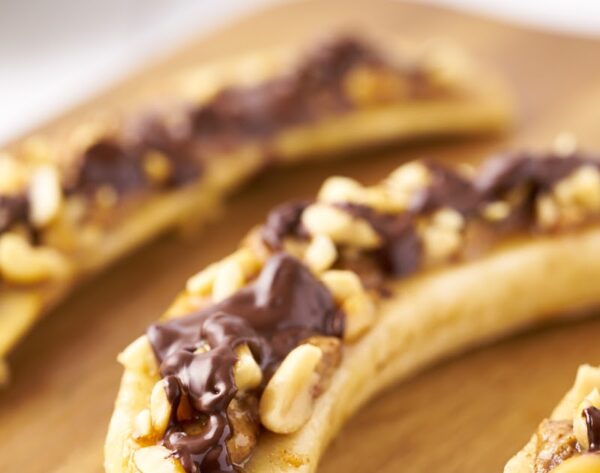 | | |
| --- | --- |
| | |
Peel and cut the banana in halves lengthwise

Spread the almond butter over the banana halves and sprinkle the cinnamon, hemp seeds, and dark chocolate chips over top. Enjoy!