07 Jul

Chocolate Chia Pudding

Not only does this satisfy your sweet tooth – it gives you a host of amazing nutrients. Chia seeds are mainly fibre which doesn't require insulin or raises blood sugar.  Its digestible carb content (1g in 2 tbsp of chia seeds) makes chia a low-carb friendly food.

Chia seeds are not only rich in nutrients, omega-3s, antioxidants and fiber but also soo easy to prepare. Chia is mainly composed of soluble fibre which slows the process of digestion – keeping you full and at the same time helps your body absorb nutrients while helping lower cholesterol and blood sugar levels. Pretty impressive right?!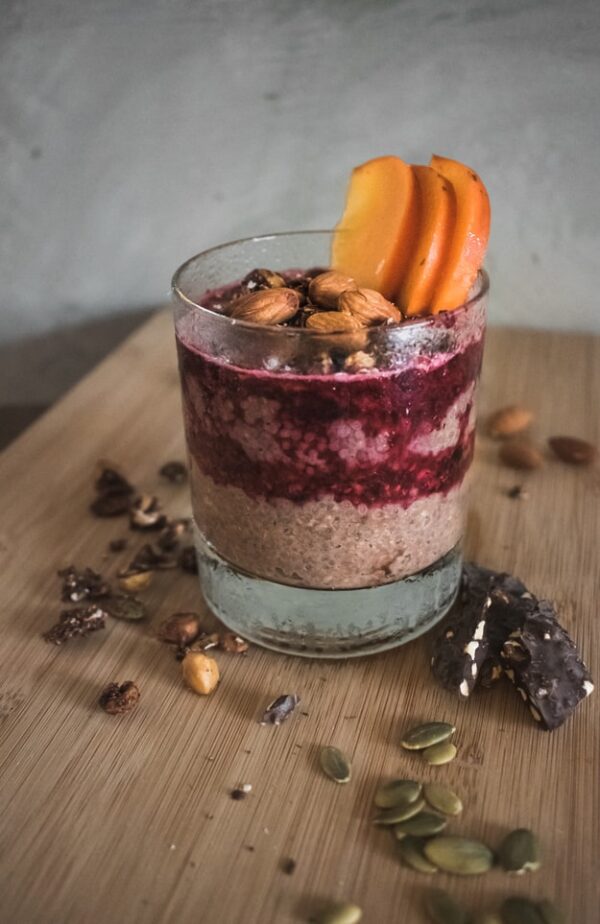 | | |
| --- | --- |
| | |
Add chia seeds to the container and add the milk. Mix well with a whisk or fork to prevent the chia seeds from clumping together.

Add in vanilla, maple syrup and cocoa powder. Mix again. Place the lid on and keep refrigerated for 4 hours or overnight. I like making a few at a time to have on hand.

Top with fruit and enjoy!