22 Feb

Shrimp Stir Fry

Stir fries are such a great way to get in veggies. Its also super easy to make and you can use whatever veggies you have in your fridge and also use frozen veggies as well. Feel free to add whatever protein source you want – chicken, shrimp, beef or tofu. I love cooking with shrimp mainly because it takes just minutes to cook up 🙂 One thing you want to be mindful of is the sauces that you use in your stir-fries. Many of them are loaded with salt and sugar.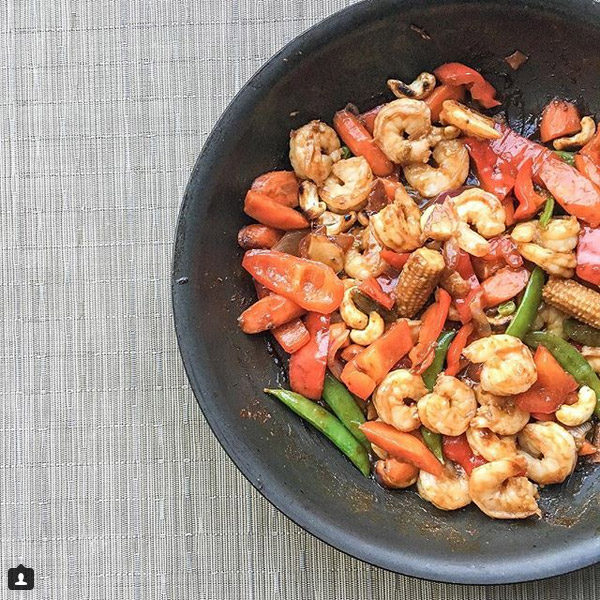 | | |
| --- | --- |
| | |
Add 1 tsp of sesame oil to skillet on medium to high heat. Add garlic, ginger and red chili flakes - add shrimp and cook for a few minutes until shrimp is cooked - should be done in a few minutes.

Once shrimp is cooked transfer to a plate and keep aside to add in after veggies are cooked.
Add 1 tsp of sesame oil to skillet and remaining garlic on medium heat. Add in veggies and cook until soften. Once veggies start to cook add in sauces. Reduce heat to low. Once sauces are incorporated add the cooked shrimp back in. To thicken sauce add in cornstarch and cook a few more minutes. You may add in a bit of water to reach desired consistency. Add in vinegar and turn stove off.
In a seperate skillet, toast cashews on medium heat. Be careful not to burn them. Add the toasted cashews to the stir fry and enjoy over brown rice, quinoa, or cauliflower rice!