08 Dec

Homemade Cough Syrup

This 3 ingredient concoction is really easy to make. My mom used to make this for us when we were younger and now I make it for my family during cold and flu season.

Turmeric is a spice that gives curry its yellow colour and has been used in traditional Indian medicine for thousands of years to treat various health conditions. Studies support its use and show that it can benefit your health. The key compounds in turmeric are called curcuminoids. Curcumin is a strong antioxidant and has anti-inflammatory, antiseptic, and antibacterial properties. However, curcumin is not well absorbed in the body. This is when black pepper comes to the rescue. Black pepper contains the bioactive compound piperine. Piperine enhances curcumin absorption, making it more readily available to be used by your body.

This dynamic duo of curcumin + piperine can improve your health due to their anti-inflammatory, antioxidant and disease-fighting qualities.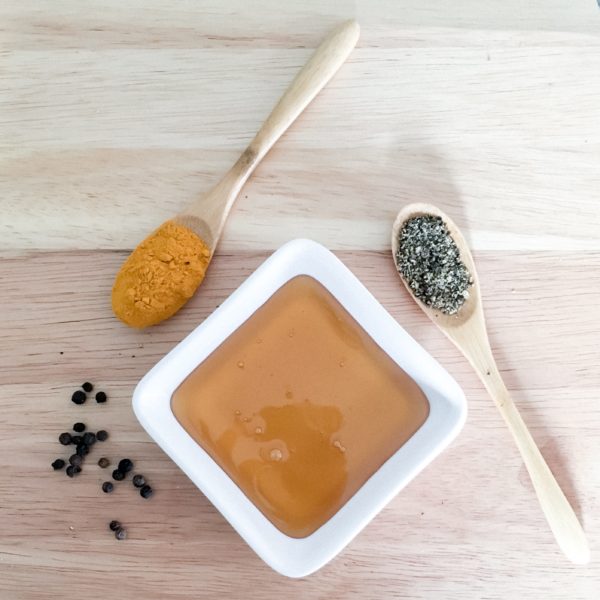 | | |
| --- | --- |
| | |
In a small glass container add all the ingredients. Mix everything until it is combined. Use an airtight lid to close the container and store at room temperature.

Enjoy 2x a day to help prevent and treat cold and flu symptoms.