12 Feb

Creamy Lentil Curry

Lentil curry! Not only is this a comforting meal but its perfect for Meatless Mondays. I love using a medley of lentils to make this creamy dish with spices, herbs, tomato, and garlic. Even though this meal is vegetarian – it's loaded with protein and fibre making it a nutritious meal for the whole family.  I used the instant pot to pressure cook the dry lentils – you can also use a pressure cooker if you don't have an instant pot.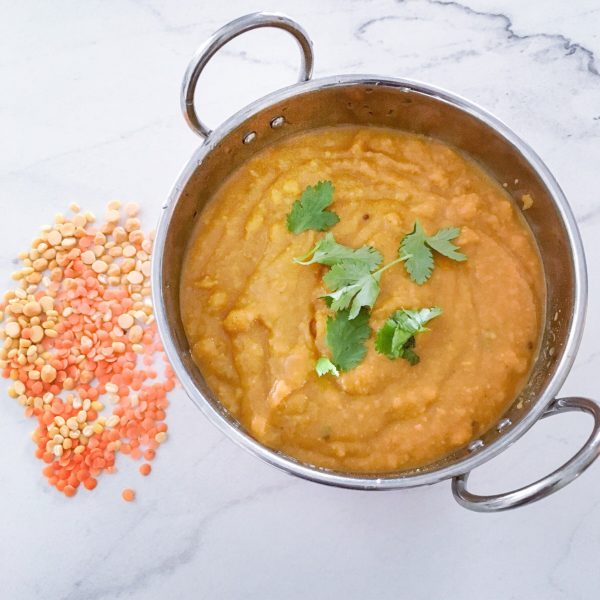 | | |
| --- | --- |
| | |
Combine all lentils in the instant pot with 2 cups of water. Close the lid and set on manual mode for 10 minutes.

Once lentils are cooked, use an immersion blender to blend the lentils.

In a medium saucepan turn the heat on medium-high and add ghee, curry leaves, and rye seeds. Once rye seeds are warmed up add fresh crushed tomato, garlic, and ginger. Cook until everything is incorporated about 5-7 min.

Add all the dry spices - cumin, coriander, turmeric, red chili, salt, and cook for a few more minutes until everything is incorporated.

Add in pureed lentils and tomatoe paste. Let everything combine together for another 5 minutes.

Turn heat off and add fresh lemon juice and garnish with cilantro. Serve with basmati rice, brown rice or quinoa!