07 Jul

Baked Fish Masala

A simple lightened up 30 minute meal that's delicious and good for you. Instead of frying this traditional fish masala dish I baked it – so less oil is used and the oven does all the work.
⠀⠀
I replaced half the amount of potatoes with zucchini slices, this was a great way to add in non- starchy veggies. Feel free to replace all the potatoes with zucchini slices if you want. I like to do a half and half mix.⠀⠀
⠀⠀
I also used a white fish which is mild in taste- so it's great for people who are not fish lovers and it really picks up the flavours with what you cook it in. Plus white fish is more economical than darker coloured fish and they cook up super fast.⠀⠀
⠀⠀
Here is the recipe: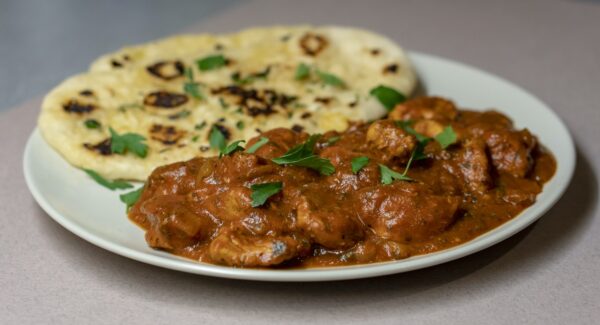 | | |
| --- | --- |
| | |
Rinse and pat fish fillets dry and place on a baking dish. ⠀

Slice the zucchini and potatoes - place the sliced zucchini in the baking dish with the fish.

Boil the potato slices for a few minutes so they soften. (You can use the stove top or microwave to do this).⠀

In a small bowl add the garlic, tomato paste, spices and oil. Mix the marinade and thin out with water as needed.⠀⠀

Top the semi cooked potato slices in the baking dish with the fish and zucchini.

Pour marinade over the veggies and fish until everything is nicely combined. ⠀⠀

Squeeze with fresh lemon juice.

Place the baking dish in the oven covered for 15 min then remove cover and bake for another 5-7 min.⠀

Garnish with cilantro and enjoy with roti or rice.