12 Apr

Beef and Extra Veggie Bolognese Sauce

This recipe is what my mom used to make when we were little.  It is a hearty pasta sauce and full of vegetables and lean ground beef. If you want your family to get in more veggies you need to try this sauce. The veggies are pureed and added to the sauce so the kids won't even know! Ideally, you want the ratio of meat to veggies to be 1:2 but you can start off with a 1:1 ratio and go from there. You can choose any veggies you want 🙂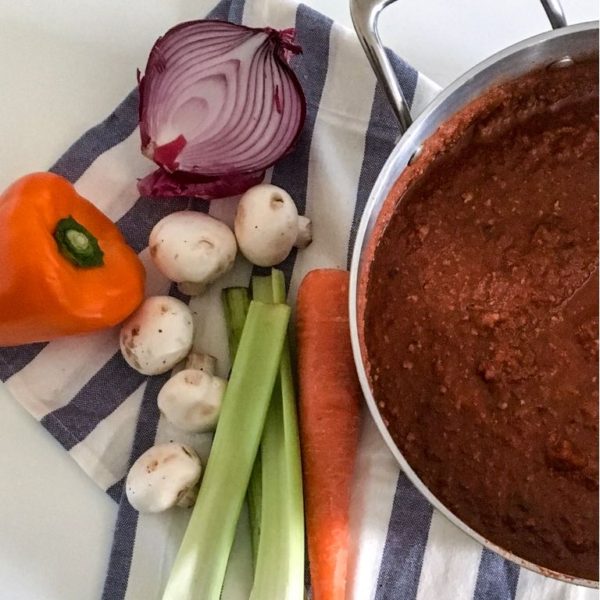 | | |
| --- | --- |
| | |
In a large pot on medium heat add ground beef. Break up the beef into small pieces with a wooden spoon, add the ginger and garlic. Once water has evaporated from the meat add in minced onion and cook until onions have soften, about 5 minutes

Puree the canned tomatoes and add once onions have soften

In the meantime, prep the remaining veggies and add to a powerful blender. Add about 1/4 cup of water to blend until veggies are pureed. Add the pureed veggies to the meat, onion and tomato mixture and stir until everything is combined.

Add the salt, hot sauce and dried seasoning and let sauce simmer for a few minutes

Stir in the jarred pasta sauce and cook for a few minutes. Add in the tomato paste and stir. Let sauce simmer for a few minutes before turning stove off.

Once sauce has cooled you can store in containers and freeze!