05 Aug

Spiced Kebabs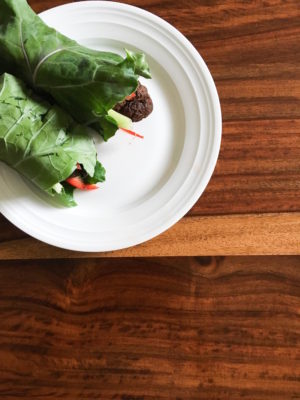 This recipe is courtesy of my mom!  It is a recipe that I just recently made. My mom usually makes this for me so there was really no reason for me to make it myself. However, the last few months my mom has been traveling quite a bit so I figured I should finally learn to make these since my whole family loves them and its such a great lunch option for the kids. This recipe is pretty simple and straightforward and I'm not sure why I waited so long to make them. There are two things you need to make this recipe a success, they are:
#1. A food processor. I barely use my food processor so I was happy to put it to use.
#2. This recipe calls for bread and you need to use bread slices and not breadcrumbs. Bread slices are a must for this recipe since it helps with the moisture and texture of the kebab that dried breadcrumbs just can't give.
Also, I like to broil these kebabs, broiling creates a crispy coating which tastes awesome and has a similar taste to fried kebabs. You can also bake them in the oven and broil them for a few minutes at the end of the cooking time.
You can enjoy these kebabs on its own with a bit of tamarind sauce or coconut chutney or you can add them to a salad, pitas/rotis, and lettuce wraps. My kids enjoy them for lunch in a roti or a small bread roll with a bit of ketchup. Feel free to adjust the spices according to your preferences.
Like I said the recipe is very simple. You add all the ingredients into the food processor and once that is done you add it to the kebab and knead it thoroughly. Then you cover the kebab mix and let it set in the fridge for a few hours for all the ingredients to come together. Finally, you shape them into oval patties and pop them in the oven!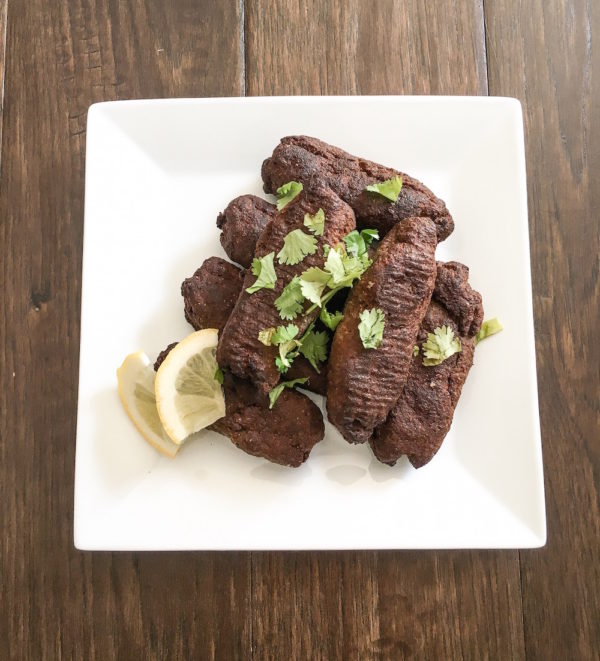 | | |
| --- | --- |
| | |
Transfer the lean ground beef into a large bowl.

In the food processor, add the sliced bread, potato, onion, cilantro, green chili, garlic, and ginger. Put the lid on the food processor and blend.

Add 1-2 tbsp of olive oil to the food processor to achieve a smooth consistency. Continue to blend for another 5-7 minutes.

Once everything has been combined, add the mixture from the food processor to the lean ground beef. Knead well so everything is combined. At this point add the garam masala and salt and mix.

Once salt and garam masala have been added to the meat mixture cover the bowl with a plastic wrap and let it sit in the fridge for a few hours.

Once you are ready to cook the kebabs, line a tray with parchment paper. Roll the kebabs into oval patties.

Bake in the oven for 25 min at 400 F and broil for 5-7 minutes at 450 F. Alternatively, broil at 450 F for 10 min each side two times until kebabs are cooked and have a dark golden brown crust. Enjoy on its own or in a pita or lettuce wrap!